• Brazil • highline • highways • history • NYC • photos • regiaart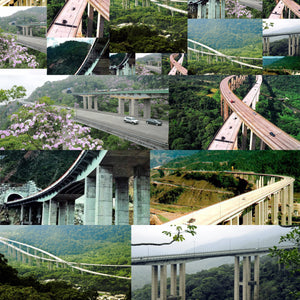 The NYC High Line or The Immigrants Highway? The High Line in New York and, and the other High Line — the Immigrant Highway in Brazil. 1 — The High Line of New York City. High Line, NYC — composition by R. Marinho 2 — The Anchieta System — Immigrants Highway in Sao Paulo, Brazil. Immigrants Highway, São Paulo. composition by R. Marinho The old and the new. Both are infrastructures created by engineers, planners and architects. They make possible the movement of people, goods and services. They are important to urban life. Nature is part of both. One is...
---
• abstract art • art • contemporary art • creative writing • digital art • drawings • home decor • paintings • regiaart
Is the glass half empty or half full? Is the glass half empty or half full? by Regia Marinho. If you see a half full glass you're an optimist. A person that views the situation optimistically or hopefully. The opposite that is, the glass is half empty you have a pessimistic view of life. Ideas for Becoming a Glass Half-Full Person Set Your Intention Define your objectives for the future. Perform an Act of Courage. Make something that you're afraid of doing. Reframe a Problem into an Opportunity. Why this is a problem in the first place? Did you know that when we brainstorm bad ideas, it can lead to...
---
• abstract art • art collection • artist studio • black and white • bold art • canvas panel • contemporary art • design • draw paintings • expressionism abstract • home decor • interior • new artworks • oil markers • organic art • regiaart • wall decor
These Are New Abstract Draw Paintings. I'm creating this collection using oil markers on canvas panels. Size: 9" x 12" each. Mostly are black and white and they're creating on my pop up studio. What do you think about them? Visit the http://regiaart.com 2017 Copyright Regia Marinho. All rights reserved.