• art • color • contemporary art • creative writing • design • writing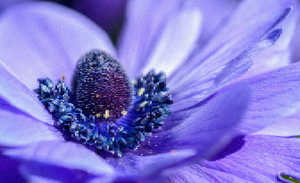 Very Peri is the color of the year 2022. Pantone has officially revealed its color of the year for 2022: "Very Peri." 17–3938. This year's color is a periwinkle blue with violet-red undertones designed, with the glowing screens of our digital world in mind. The color of the year is determined by the Pantone Color Institute. The Pantone Color Institute is a global authority on color with offices in New York, San Francisco, and Connecticut. The institute has an extensive database of over 2,000 colors and a group of specially trained color scientists who select the color of the year. They...
---
• abstract art • artist • contemporary art • decor • design • digital art • digital nomad • Medium • trip • writing
The Magic Kiss.
I have been without hearing well for about 20 days due to 13-hours flight from SFO to FOR.
Today I met a brother of a friend of mine that have huge ideas and delirious dreams about what he earn, about what he created… he thinks he created some of the big companies in Silicon Valley.